Red Sox Pull Off the Impossible
Red Sox Pull Off the Impossible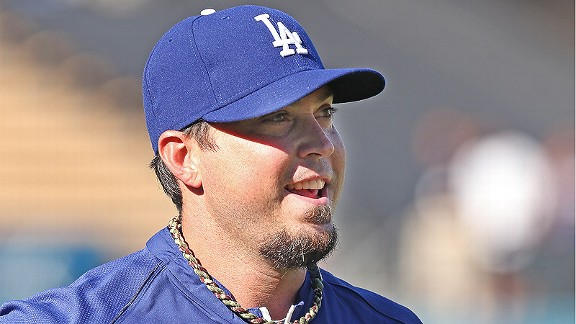 I'm going to state this clearly right at the outset: the Red Sox lost me last September with their heartless, uninspired play.  This season I've watched more Orioles baseball than Red Sox, and the little Red Sox I did watch sickened me.
Since last year all we heard was that it would be impossible for the team to unload Beckett, Crawford, etc. due to their tainted image (in Crawford's case, total lack of performance as well) and bloated salaries.  Not without the Sox essentially paying for them to play somewhere else.
So like so many other baseball truths, we find that the real case is you can't unload them until you actually try to unload them. Apparently we hit that point with the recent clubhouse turmoil, and the utterly disgusting on field performance.  It was obvious, this was a group of millionaires whose only commonality was they had paychecks written by the same management group. This was certainly not a team.
Shipping out Beckett, Crawford and Gonzalez was a good start.  Dispatching their payroll, in almost its entirety to Magic Johnson and the Dodgers is a giant step.  Notable after the deal, Alfredo Aceves was suspended for 3 games for complaining in the clubhouse.  Perhaps a new day is dawning.
I'm not ready to jump back on the Red Sox bandwagon.  They've got a lot of things to do before that happens.  But the move is one in the right direction and I'm guardedly optimistic.  If it were given to me as an option, I'd rather see a raft of Pawtucket prospects playing their hearts out than a return to the soulless superstar zombies we've seen over the past two years.
So where to from here?
It is painfully obvious that a clubhouse leader is needed.  
It is similarly obvious that anyone added to the team better have the work ethic.
Clubhouse cancer must be and will be exorcised, no matter the amount of pain.
Bobby V., we hardly knew ye…yes, I think he's going to have to go. As will virtually every other coach.  We need to build from scratch.
Some degree of management restructuring is called for.  John Henry and Larry Luccino must bear a good part of the blame.
In someways, it is fittingly ironic that even in death Johnny Pesky has been a force for good with the club.  I truly believe that the players shameful turnout on Monday for his funeral was the absolute last straw for management, and who could blame them?
I expect we'll see big moves over the remainder of the season, perhaps a good chance for us to see what we've got in the minors, and over the winter, I think the fabric of the team will change substantially.
As for me, I'm intrigued, but they definitely will need to show me more.
*Update:
I may be wrong about the reasons –
in this post
WickedClevah posits that the deal had more to do with an impending 2013 50% luxury tax on the overly large Red Sox payroll.
If John Henry did not like the previous luxury tax system – and he 

did not

, to the tune of 

$500,000

 – it seemed safe to assume that the new CBA with its more onerous luxury tax provisions would have a substantial impact on the Red Sox payroll and operational structure moving forward. And while the head of the players union 

downplayed

 the notion that the new CBA would constrain Red Sox (or Yankee) payrolls as recently as March of this year, the Marco Scutaro 

trade

 two months before was proof enough that the times were changing. When the Red Sox trade their starting shortstop for a long relief candidate simply because the trading partner will pay a one year $6M commitment, it's difficult to argue that it's business as usual. As Keith Law 

said

 at the time, "You don't dump a 3 win player making $6MM for no return."
So I guess there are a lot of reasons to go ahead.  It might also be that while the Pesky Funeral embarrassment makes a good justification, the true goal is, as Mikey Corleone might tell us, "just business".